Legal Action
Worldwide
Legal Action Worldwide is an independent non-profit organisation comprised of human rights lawyers and jurists working in fragile and conflict affected areas.
What we do
What we work on is broad and varying, but generally all our work fits into the following four themes:
Gender Equality & GBV
LAW recognises that gender inequality is a root cause of many human rights violations and abuses. LAW advocates for the voices of women to be heard and maintains that women must be included in significant and meaningful roles throughout peace- building efforts if long lasting peace is to be achieved. Closely linked, sexual violence is not a stand-alone problem which can be solved in isolation. A fully integrated approach is required which both addresses deeply rooted gender inequalities and works to empower and recognise the distinct experience of women, men and LGBTQI communities.
Accountability & Rule of Law
LAW works with state institutions to increase accountability and to build internal and international pressure for independent and impartial investigations into violations and abuses. Through this work, LAW aims to reduce the climate of impunity for serious criminal offences and contribute towards rule of law, increased access to justice, peace and security.
Natural Resource Exploitation
Conflict often has the effect of breaking down traditional systems governing the ownership of land and use of natural resources and post-conflict governments have historically struggled to provide their citizens with security of tenure. Marginalised groups such as women and displaced people are disproportionately affected by this trend. LAW works with governments through various dispute resolution mechanisms to improve the ability of marginalised people to know and exercise their rights relating to land.
Transformative Justice
Transitional justice, or as we prefer to call it, Transformative Justice, refers to a process that countries emerging from periods of conflict and repression undertake in order to address extensive human rights violations, too widespread and serious to be dealt with through the ordinary justice system. LAW recognises that transformative justice must be locally driven, and that all sections of society must be meaningfully involved. LAW takes a participatory and gender-sensitive approach in its provision of technical assistance to local legal institutions and organisations and fosters the participation of women, the young, and minority and survivor communities at all levels of the process.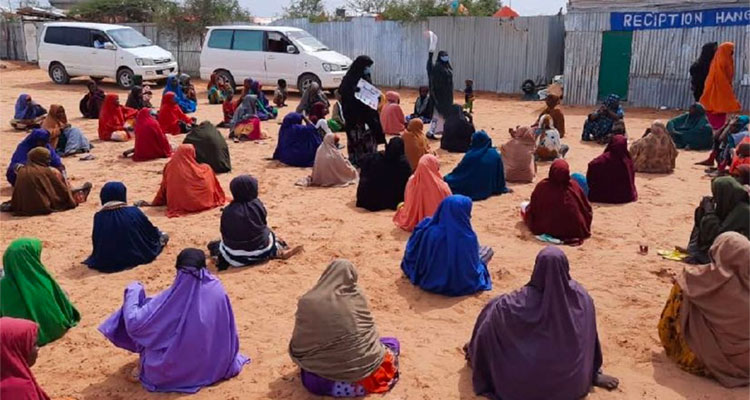 LAW's Fifth Year Anniversary

Get in touch
If you'd like to talk to us, confidentially, please get in touch.
Contact us
Our Partners
LAW recognises that without our partners and donors we could not reach the individuals and communities that we support. We want to extend a sincere thank you to those organisations that make our work possible.