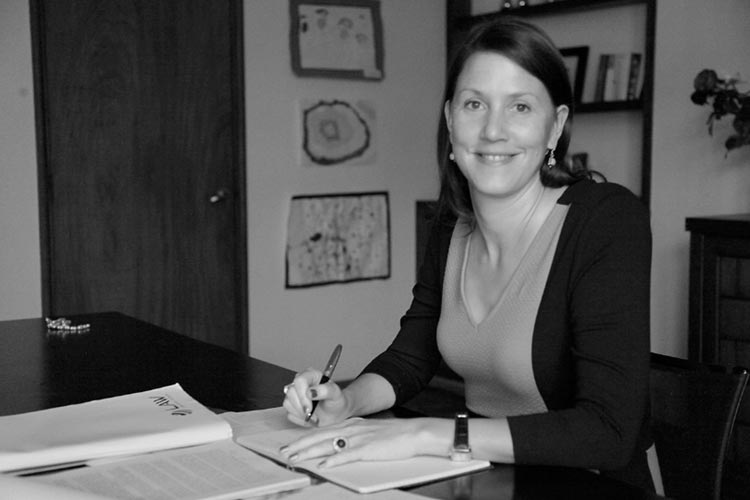 Founder & Executive Director
Antonia Mulvey
Antonia Mulvey is the Founder and Executive Director of Legal Action Worldwide (LAW). She is a British lawyer with 20 years of experience in international, human rights, refugee and criminal law. Antonia has established and headed rule of law and access to justice programmes for the UN and INGOs in Sudan, Somalia and the occupied Palestinian territory. She has also worked for UNHCR in Washington DC. Prior to her international work, Antonia practiced criminal and refugee law at one of the UK's top human rights law firms. Her experience ranges from advising governments on judicial and legislative reform, to founding the first Women Lawyers Association in Somalia, establishing the first law faculty in Puntland, Somalia, and establishing the first paralegal programmes in Darfur, Sudan. The legal programme that she established in the occupied Palestinian territory stopped the forcible displacement of more than 20,000 Palestinians from their homes.
Mulvey is a Visiting Fellow at the Centre for Women, Peace and Security at the London School of Economics and has been a Visiting Scholar at Columbia University Law School, New York. She is completing her PhD in international law at SOAS, University of London and is an Expert Panelist for the International Conflict Masters programme at the University of Leicester, UK. Antonia is a SGBV expert for UN Women, the Justice Rapid Response Unit and the UK Foreign and Commonwealth Office Preventing Sexual Violence Initiative. In 2017, she was appointed as SGBV investigator for the UN International Independent Fact-Finding Mission on Myanmar. In 2019, Antonia became a board member of GAPS (Gender Action for Peace and Security), the UK's women, peace and security civil society network. She is also a member of the Steering Committee for the Lebanese Ministry of State for Economic Empowerment of Woman and Youth. Antonia is married with four children. Her twitter is @AntoniaMulvey.
Africa

Abdifatah Ali

Abdifatah Ali is LAW's Somalia Programme Coordinator

Africa

Camille Delbourgo

Camille Delbourgo is LAW's South Sudan Programme Manager

South Asia

Kimberly Ogonda

Kimberly Ogonda is LAW's acting Sri Lanka Programme Manager

South Asia

Jack Torbet

Jack Torbet is LAW's acting Bangladesh Programme Manager.

Global

Kate Norton

Kate obtained her LLB from the University of Birmingham and French law qualifications from the Universite de Limoges. She started her career practising as a solicitor in the UK for 7 years, specialising in property law, before taking a Master's in development studies in 2004 and switching to the humanitarian field. Kate has spent the last 16 years working throughout Asia, Africa, the Middle East and Latin America for NRC and UNHCR but most recently as the Humanitarian Advisor for FCDO (formerly DFID) in Beirut. For NRC Kate has worked with the ICLA programme particularly focusing on HLP and civil documentation, headed up their French-speaking global emergency response team and has held several Country Director posts. For UNHCR, Kate was deployed to several country operations by ProCap as a Senior Protection Officer. She has extensive experience working in conflict settings across the world and has lived in Sri Lanka, South Sudan, Lebanon and Syria amongst other countries.

LAW's Advisory Council

Michael Mansfield QC

is a high-profile barrister with extensive experience in human rights and criminal law. Over an illustrious career, he has represented many accused of high profile IRA bombings, the families of the Bloody Sunday victims and more recently, the families of the victims of the Hillsborough Disaster.

LAW's Advisory Council

Peter Haynes QC

is a British barrister with more than 30 years' experience in both domestic and international criminal courts. He currently acts as the Lead Counsel for Jean Pierre Bemba at the International Criminal Court and is the Lead Legal Representative of Victims at the Special Tribunal for Lebanon.

LAW's Advisory Council

Serena Gates

is a UK-qualified barrister and an expert in addressing sexual and gender-based violence. Between 2016 and 2018, Serena worked for the United Nations Syrian Commission of Inquiry. Her work on behalf of LAW has included training senior prosecutors in Sri Lanka in the prosecution of sexual violence under domestic and international criminal law.

LAW's Advisory Council

Professor Guy Goodwin Gill

teaches human rights and public international law at Oxford University. He is acclaimed for his writings on migration and asylum issues, having served as a Legal Adviser in the Office of United Nations High Commissioner for Refugees (UNHCR) from 1976-1988.

LAW's Advisory Council

Professor John Dugard

has been a member of the International Law Commission since 1997, and served as the Special Rapporteur to the Human Rights Council on the human rights situation in the occupied Palestinian territories from 2001- 2008. He teaches law at the University of Leiden and the Centre for Human Rights at the University of Pretoria in South Africa.

LAW's Advisory Council

Dennis McNamara

is Senior Advisor to the Executive Director at LAW. Dennis has more than three decades of international humanitarian experience during which he held several senior positions across the United Nations before becoming Center for Humanitarian Dialogue (HD), Senior Humanitarian Adviser in 2007. Dennis has an Honours degree in law from Auckland University and practiced as a lawyer in the UK and Kenya before joining the UN.

LAW's Joint UK & Swiss Board

Christine Van Nieuwenhuyse

is a food security and humanitarian expert, based in Brussels. She was previously Head of Operations for the World Food Programme in the occupied Palestinian territory.

LAW's Joint UK & Swiss Board

Daniel Machover

heads the civil department of leading human rights firm, Hickman & Rose. He is particularly renowned for his work on actions against the police and his longstanding expertise in Universal Jurisdiction.

LAW's Joint UK & Swiss Board

Yusuf Abdi Hassan

is a member of the Kenyan Parliament for the Kamukunji constituency. He is a former director of IRIN, and has previously held senior posts in the United Nations.

LAW's Joint UK & Swiss Board

Ingrid Gubbay

is an experienced disputes lawyer at Hausfeld in London. She has a formidable track record in representing communities affected by human rights violations committed by major corporates across various industry sectors.

LAW's Joint UK & Swiss Board

Alexandre Davidoff

is a founding partner of Geneva-based firm, MDFH. Over his career, he has built a diverse practice in corporate and banking law.

LAW's Joint UK & Swiss Board

Andre Collomb

is a senior advisor to Swiss Life. He was formerly the Head of Delegation and Deputy General Delegate for Western and Central Europe, for the International Committee of the Red Cross.

LAW's Joint UK & Swiss Board

Raj Chada

is a partner at Hodge, Jones & Allen, where he focuses on criminal law, particularly public order offences and cases with significant human rights issues. He has previously worked for Amnesty International and was the leader of Camden Council.

LAW's Joint UK & Swiss Board

Sir Geoffrey Bindman QC

is an eminent London solicitor with many decades experience working on human rights actions. He is the founder of human rights firm, Bindmans LLP, and represented Amnesty International in the Pinochet cases in the late 1990s.

LAW's Joint UK & Swiss Board

Shamsul Bari

currently chairs Research Initiatives Bangladesh and previously had a distinguished UN career. Highlights include his role as UNHCR Regional Director for Central Asia, South West Asia, North Africa, and the Middle East.

Middle East

Fatima Shehadeh

is Legal Action's Lebanon Programme Manager, Fatima focuses on the Syria crisis and on providing Lebanese and Syrian women and children with access to justice, with a focus on sexual and gender-based violence and the registration of refugee and stateless children so that they are able to access their legal rights. Prior to LA Fatima worked at CCP Japan and Sawa for Development and Aid in Protection and Livelihood fields responding to the Syrian crisis. Fatima has a Bachelor of Law from Damascus University

Global

Kirsty Hare

is LAW's Legal Advisor, working closely with LAW's Executive Director across all programmes from the London office. Kirsty studied Modern Middle Eastern History before converting to law and completing a LL.M in Public International Law in 2018, where she specialised in international humanitarian and human rights law. Her thematic focus was the use of detention in armed conflict and accountability of security forces. Before moving to LAW, Kirsty worked in legal aid, mental capacity law in London.

Global

Farha Waheed

is the Head of Human Resources and Compliance, joining LAW in January 2020. Prior to LAW, Farha worked as HR & Operations Business Partner with ActionAid International, Refugee Action and at the British Transport Police delivering a responsive and customer focused HR service, employee cycle, staff development and embedding values and best practices. As a Chartered MCIPD professional she has considerable HR operational and strategic experience of over 16 years to support the smooth functioning and growth of LAW.