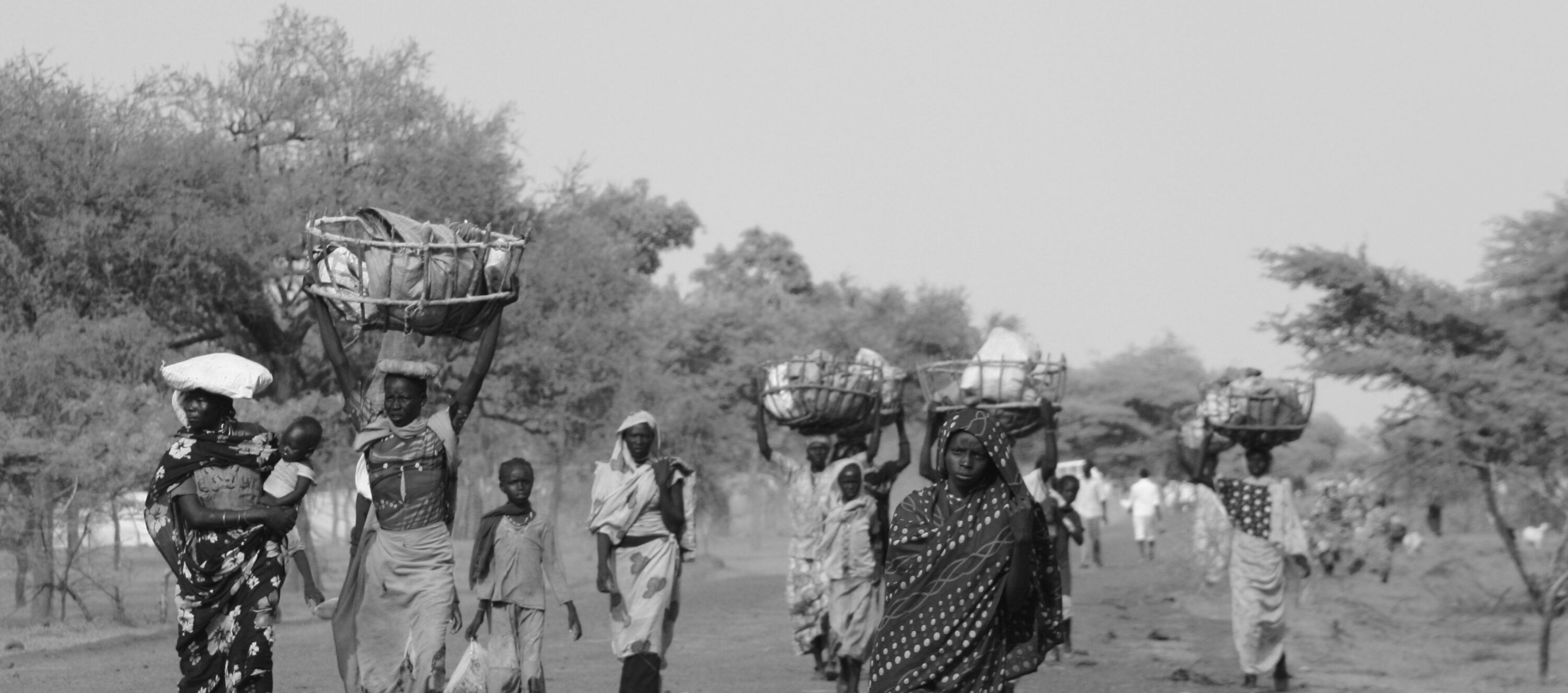 LAW's South Sudan Programme
LAW is currently implementing three projects in South Sudan, with its six local partner organisations:
LAW and a Consortium of international and national partners are implementing Dutch funded project that focuses on ending impunity for atrocity crimes, increasing accountability, and strengthening victims' access to justice in South Sudan.
Through a project funded by Norad, LAW and its partners support the follow-up of the Women Peace and Security Agenda in South Sudan through gender-inclusive peace building through support and addressing conflict-related sexual and GBV.
In 2021, LAW also started the implementation of a European Union funded project aiming to reduce inequality and GBV in South Sudan by facilitating the implementation of gender justice legislation.
LAW works closely with survivors and justice institutions in the country in the pursuit of legal redress for victims and accountability for perpetrators by undertaking strategic litigation, providing legal aid, and ensuring South Sudanese voices are heard through advocacy.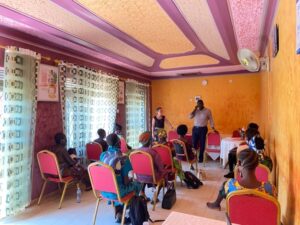 Meeting with survivors, May 2021
Strategic litigation
LAW is currently undertaking innovative strategic litigation on behalf of more than 45 victims of atrocity crimes committed in South Sudan, in particular conflict related sexual violence.
In focus: First Legal Case Lodged Against South Sudanese Government for Gang Rape and Sexual Slavery
On 6 December 2018, LAW submitted the first ever case against the Government of South Sudan for the rape, mass rape and sexual slavery of thirty South Sudanese women and girls by members of the South Sudan army (currently known as the South Sudan People's Defence Forces (SSPDF) and formerly the Sudan People's Liberation Army (SPLA)) and the Presidential Guard – known as the Tiger Battalion. The case was lodged at the UN Committee on the Elimination of Discrimination Against Women (CEDAW) in Geneva. "The conflict in South Sudan has been ongoing for five years and during this time tens of thousands of young girls and women have been subjected to horrific sexual violence by Government security forces. To date almost no one has been held accountable. In 2020, LAW continued to advocate on behalf of the 30 survivors to ensure that their abuse is recognised and the perpetrators brought to justice.
Following the dismissal of the communication by the Secretariat, a new communication was submitted to CEDAW in November 2020 along with a request to protect the identities of the survivors, who wished their identities not to be disclosed to the government, fearing stigma and retaliation. The communication and request were again dismissed by the Secretariat of the Committee in December 2020 on the ground that "individual communications under the Optional Protocol to CEDAW shall not be anonymous".
LAW has since been advocating for better mechanisms for the protection of victims and witnesses, in particular in international judicial and para-judicial settings. LAW is still representing 25 of these survivors and six additional women have joined the group.
For more information about the case: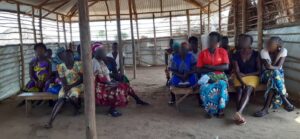 Meeting organised by LAW with its clients regarding the CEDAW complaint
Legal Aid
In 2021, in partnership with local partners, LAW is increasing its work on providing direct legal aid to victims of GBV not related to the conflict, focusing on improving legal aid provision in locations where it exists and on bringing legal aid to remote areas of South Sudan.
LAW is also working with partner organisations on providing psychosocial support to survivors. This contributes to the movement towards a more holistic and coordinated approach to GBV, especially with regards to the development of systematic psychosocial support.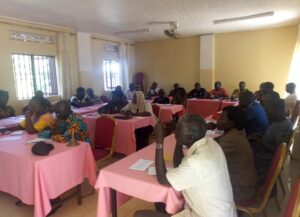 Community Forum in Yei
Gender Equality
Throughout its activities, LAW is focusing on promoting gender equality by supporting the inclusion of women in decision making process and in the implementation of gender justice legislation to reduce gender-based violence. LAW and its partners support a network of women leaders to participate to the drafting of key legislations and build the capacity of community champions to address the root causes of gender bias.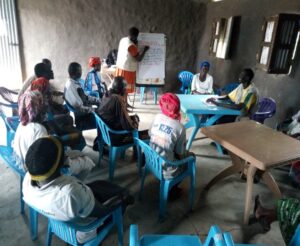 Capacity building session on the importance of women participation in decision making process and in peace building.
Advocacy - Letter to the AU on Transitional Justice
On 9 June 2021, LAW co-signed a letter with several national and international Civil Society Organisation, in an initiative led by Human Rights Watch, to the African Union Commission Chairperson on South Sudan calling the Commission to advance justice for the countless victims of atrocities in South Sudan and to contribute towards ending the culture of impunity.
LAW at the HRC 46th Session
On 12 March 2021, LAW participated in the Human Rights Council 46th session during the Interactive Dialogue with the UN Commission on Human Rights in South Sudan. LAW reiterated the importance of protecting the identity of survivors of sexual and gender-based violence by the CEDAW committee. In the statement, LAW called on the Government of South Sudan to step up efforts to provide Truth Seeking Accountability and Justice for the victims of the conflict including providing fair and adequate reparations for the survivors. LAW also highlighted serious concerns over CEDAW procedures which lack measures to provide protection of the identity of sexual and gender-based violence survivors.
High panel discussion on CEDAW's role in protecting crsv survivors

As part of LAW's advocacy strategy to encourage further protection of victims by UN Complaints mechanism and in particular CEDAW, LAW, Allen and Overy and the Royal Norwegian Embassy in Juba convened a high-level panel on 25 November 2020, the first day of the 16 days of activism against gender-based violence, entitled "Protecting Survivors of Conflict Related Sexual Violence: What role should CEDAW play in its 40th Year?".
The panel discussed key issues around the challenges and impediments for survivors of conflict related sexual violence seeking justice and in particular accessing UN Human Rights Mechanisms. Topics included the on-going situation of widespread sexual violence in South Sudan, as well as globally, the interpretation of Article 6.1 of the Optional Protocol to CEDAW, the recent submission by LAW to the CEDAW Committee on South Sudan and the mass impunity that exists for conflict related sexual violence.
Webinar on addressing sexual violence in conflict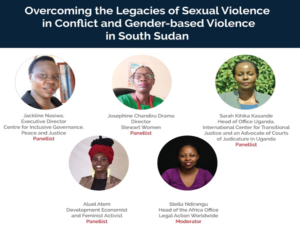 On 19 June 2020, LAW coordinated a webinar on "Addressing Sexual Violence in Conflict: Opportunities and Challenges in South Sudan", with a panel composed of four South Sudanese women activists and CSO leaders, to mark International Day for the Elimination of Sexual Violence in Conflict.
The discussions highlighted the need for women to be involved in political, legislative and judicial processes, to ensure on one hand that their needs and concerns are taken into account, and on the other that they are aware of their rights and can rise as survivor advocates to address stigma at their communities' level. The panelists and participants also discussed the dire need for accountability in South Sudan.
LAW at the ICC assembly of state parties
On 4 December 2019, LAW, with the support of Amnesty International, co-hosted a side event at the International Criminal Court Assembly of State Parties: 'Justice for Survivors of South Sudan's conflict.' The event included a discussion with a South Sudanese rights advocate and survivor, together with international experts on justice. The event centred around the need for continued pressure on the government of South Sudan to establish the Hybrid Court, which was agreed upon between parties to the conflict and the African Union as a part of the peace process, to hear cases of past atrocities committed against the Sudanese people and facilitate a sustainable peace in the country. LAW and its partners continue to advocate for justice in South Sudan and to maintain pressure to set up the Hybrid Court, while pursuing other options for accountability.
Roundtable on Accountability
In November 2018,  LAW, in partnership with Amnesty International, convened a closed roundtable bringing together experts, who have been engaging in efforts that support accountability in South Sudan. The meeting allowed participants to discuss creative legal solutions for securing redress for survivors and victims of serious human rights violations and abuses occurring in South Sudan. At the close of the roundtable, practical actions were agreed on for moving the discourse forward. Participants also committed to continued engagement at the national, regional and international fora to ensure justice is a key priority even as the new government settles into the agreed governing structure set out by the re-vitalised peace agreement signed in 2018.
Report on accountability for sexual violence by armed men
In May 2016,  LAW launched a new report on Increasing Accountability of Armed Men for Sexual Violence in South Sudan and held an expert panel on accountability for SGBV in South Sudan along with the South Sudan Law Society and Amnesty International. Panellists included: David Deng, (South Sudan Law Society), Ferdinand Von Habsburg-Lothringen, (Committee for National Healing, Peace and Reconciliation), Elizabeth Deng, (Amnesty International) and Alicia Luedke, (Justice Africa). LAW's Executive Director Antonia Mulvey moderated the panel discussion, which highlighted several ways forward for increasing accountability in South Sudan.
Legal-Action-Worldwide-Report-on-Accountability-for-Sexual-Violence-Committed-by-Armed-Men-in-South-Sudan