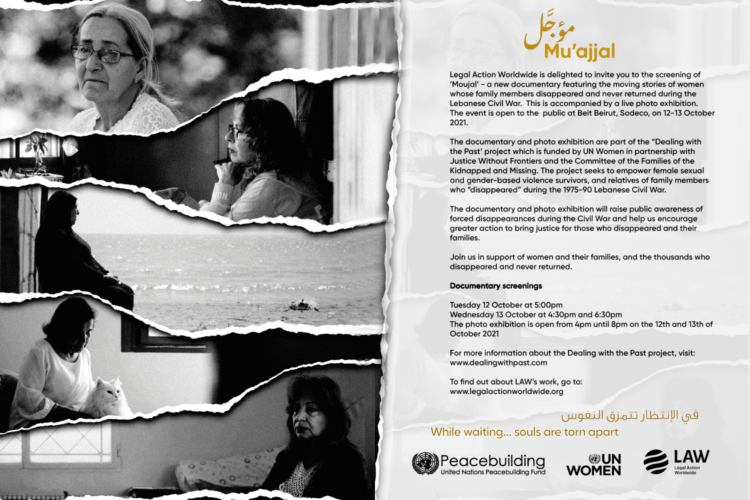 Download PDF
On the 12 and 13 of October 2021, Legal Action Worldwide hosted the screening of 'Mu' ajjal' – a new documentary featuring the moving stories of women whose family members disappeared during the Lebanese Civil War and never returned. This was accompanied by a live photo exhibition.
The documentary and photo exhibition are part of the "Dealing with the Past' project which is funded by UN Women in partnership with Justice Without Frontiers and the Committee of the Families of the Kidnapped and Missing. The project seeks to empower female sexual and gender-based violence survivors, and relatives of family members who "disappeared" during the 1975-90 Lebanese Civil War.
The documentary and photo exhibition aimed to raise public awareness of forced disappearances during the Civil War and to encourage greater action to bring justice for those who disappeared and their families.
To view the documentary and for more information on the project, click here.