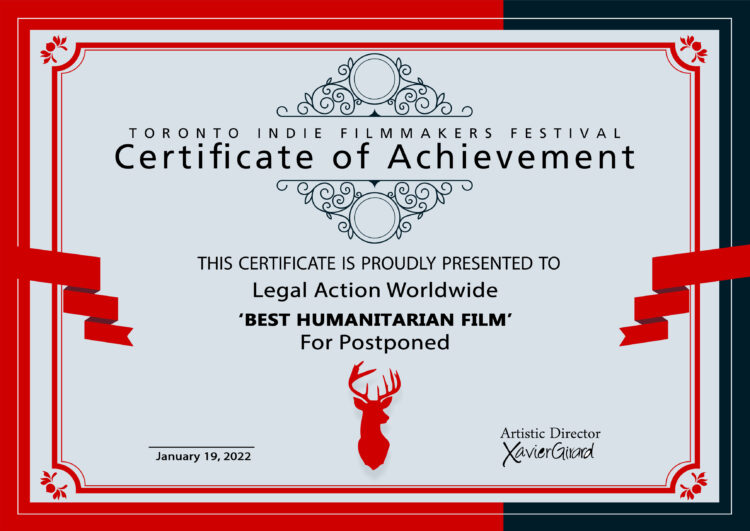 -
Mu'ajjal (Postponed), directed by Ali Chakaroun, received an award in the category of the Best Humanitarian Film at the Toronto Indie Filmmakers Festival 2021. The documentary produced by Legal Action Worldwide (LAW) focuses on female victims and survivors of the Lebanese Civil War.
The documentary explores the experiences of five women who have lost loved ones, as well as how the experience of loss has impacted their lives.
The film presents the issue of loss from a very personal and private point of view. It portrays how women deal with the loss of a man in a patriarchal society. This loss leaves a great void in the family.
Fatima Shehade, LAW Lebanon Programme Manager, said: "The documentary is a testimony of the strength of these women and other women with similar experiences."
"We have decided to delve into the mental and emotional suffering of women, as well as their life journeys following the loss of loved ones. We felt that this scope is missing in the documentary mainstream. We wanted to make the women both the heroes and narrators of their story," adds Antonia Mulvey, LAW Executive Director.
Mu'ajjal documentary was recorded as a part of the "Dealing with the Past" project implemented by Legal Action Worldwide and funded by UN Women. The project offers psychosocial support, legal assistance and avenues for storytelling to empower and enable women survivors and relatives of the disappeared to express their experiences and to address their legal and psychosocial needs.
Watch the full documentary here: https://www.youtube.com/watch?v=HNSXs2YaMdE