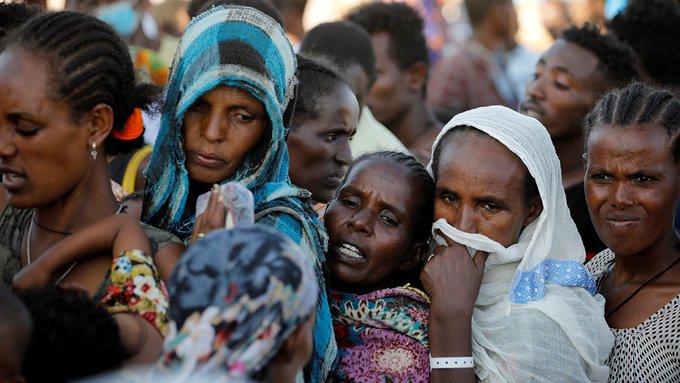 Photo © Baz Ratner/Reuters
On Human Rights Day, 10 December 2021, LAW convened a panel discussion on the humanitarian and human rights situation in Tigray, One year of conflict in Northern Ethiopia: Ensuring Justice and Support for Victims and Survivors.
The panel was joined by Fanaye Solomon, an advocate for women and girls' rights in Tigray, who assisted in the establishment of the first one stop centre for women and girl victims of gender-based violence in Tigray. Fanaye told of ruthless horrific acts perpetrated against young children and women of all ages: some will be physically and irreversibly maimed; most will bear the psychological consequences of the attacks for the rest of their lives. In addition to dealing with their own trauma, many survivors face stigma in their communities, which Fanaye explained has led to suicides.
Participants also heard from Dr Hayelom Kebede, a Doctor at Ayder Comprehensive Specialised Hospital, Mekele, Tigray. Dr Kebede described his experience treating hundreds of victims of sexual violence, between November 2020, when the conflict started, and March 2021.
Finally, Nisha Varia, Advocacy Director of the Women's Rights Division at Human Rights Watch, highlighted the importance of advocacy efforts aimed towards securing a UN led international investigation into the situation in Tigray.
Watch the video of the event here.