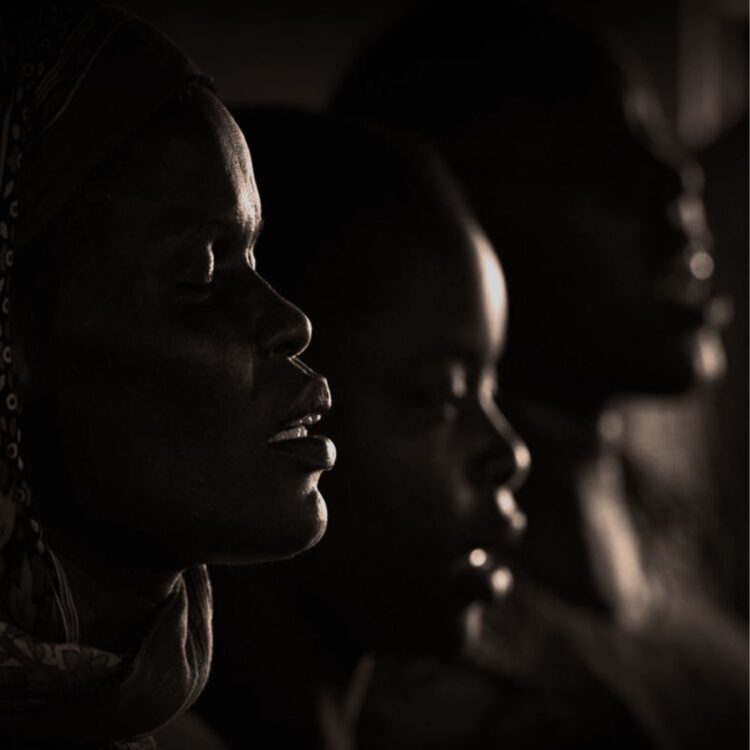 Download Op-Ed
Migrant Domestic Workers in Lebanon… Fight to Survive
For decades, migrant domestic workers in Lebanon have been struggling for their basic rights, dignity and even survival under the 'Kafala system.'  This exploitative system consists of a myriad of legislation, policy and practice which keeps domestic migrant workers at the mercy of their employers from the moment they step foot on Lebanese soil. It allows and enables an extreme power imbalance between employers and migrant domestic workers, enabling physical, sexual and psychological violence which can amount to torture, forced labor and slavery.
There are multiple ways in which the Kafala system is maintained and sustained. Firstly, the exclusion of migrant domestic workers from the Lebanese Labor Law ensures that they do not have the same protections as other workers. Secondly,  migrant domestic workers are expected to sign their employment contracts without being entitled to negotiate or review its terms whether prior to their arrival to Lebanon or even after their arrival. It is worth noting that many sign their contracts without even knowing what it entails as contracts are commonly drafted in Arabic only, a language which they can neither understand nor read.  Migrant domestic workers should be issued with a standard unified contract translated into their own language which guarantees their basic rights and prevents abuses against them. Thirdly, domestic migrant workers are legally bound to their employer throughout their entire stay in Lebanon and can only legally terminate their contracts under certain circumstances:
Failure by the employer to pay the wages due to the worker for three consecutive months,
Subjection to any form of violence from within the household, and
Employment in a different capacity from the capacity for which they were recruited without their consent.
Whilst on paper these reasons may seem reasonable in reality they are rarely put into practice.  Migrant domestic workers who want to change employers must first find a new employer, then obtain the consent of the original employer who must waiver his sponsorship in favor of the new employer.   Unfortunately, the majority of migrant domestic workers are not aware of their rights and even if they were, they are reluctant to take this step and terminate their contract out of fear from repercussion, retaliation, and deportation. Migrant domestic workers lack the confidence and institutional support necessary to stand up to employers and demand better working conditions because their residence status is dependent on the continuation of their employment contract for the duration of their stay. Should they take measures against their employer, some might be forced onto the streets without access to shelter, food, or any others means of subsistence, especially when their passport would most likely be confiscated and in their employers' possession and some may even be detained by General Security. Only in rare cases where migrant domestic workers have been able to seek legal assistance have they been successful in taking action to terminate their contracts and end abuses against them.
The working conditions of migrant domestic workers can amount to forced labor and slavery under both international and Lebanese law. Article 586 of the Lebanese Penal Code considers forced labour and slavery as forms of exploitation amounting human trafficking. Under international law forced labour consists of all work or service which is exacted from any person under the menace of any penalty and for which the said person has not offered himself voluntarily. Slavery is defined as the exercise of powers attaching to the right of ownership over a person.
Employers routinely ignore their contractual obligations to pay in a timely manner at the end of each month, failing to pay wages for months and even years. 73% of migrant domestic workers reported having their wages withheld. Employers frequently withhold migrant domestic workers' wages by keeping payments in their possession and only disbursing the full amount when the contract comes to an end. This practice has been prevalent among Lebanese employers for decades, and some employers never have the intention of paying wages in their entirety. Such practices can constitute forced labour and may constitute slavery in some cases. With the onset of the economic crisis, the financial security of many employers has significantly deteriorated placing domestic migrant workers at further risk.
Ninety-nine per cent  of migrant domestic workers in Lebanon are females and according to Lebanese American University  research, two-thirds of female migrant domestic workers have been subjected to sexual  harassment in Lebanon, often perpetrated by male members of the households in which they work. Yet, migrant domestic workers are excluded from Law 205 criminalizing sexual harassment in the workplace and Law 293 for the protection of women and other family members from domestic violence.  And in some cases, female domestic workers are subjected to rape and attempted rape.
Lebanon has made a commitment to protect women and girls by ratifying the Convention on the Elimination of All Forms of Discrimination Against Women (CEDAW) in 1997 and this applies not only to Lebanese women and girls, but to all residents of Lebanon. In 2023, it is time that the basic rights of female migrants domestic workers are upheld and they are protected from physical, sexual and psychological violence.
For more information, visit our website https://www.legalactionworldwide.org/