Back to all articles
LAW Syria and Freedom Jasmine co-host "Memory, Justice and Healing: Hearing from the Families of the Missing and Detained" Gaziantep, Turkey
On 10-11 September 2020 LAW and Syrian survivors' association Freedom Jasmine co-hosted the survivor-centred platform "Memory, Justice and Healing: Hearing from the Families of the Missing and Detained" in Gaziantep, Turkey. The event marked the International Day for the Victims of Enforced Disappearance 2020.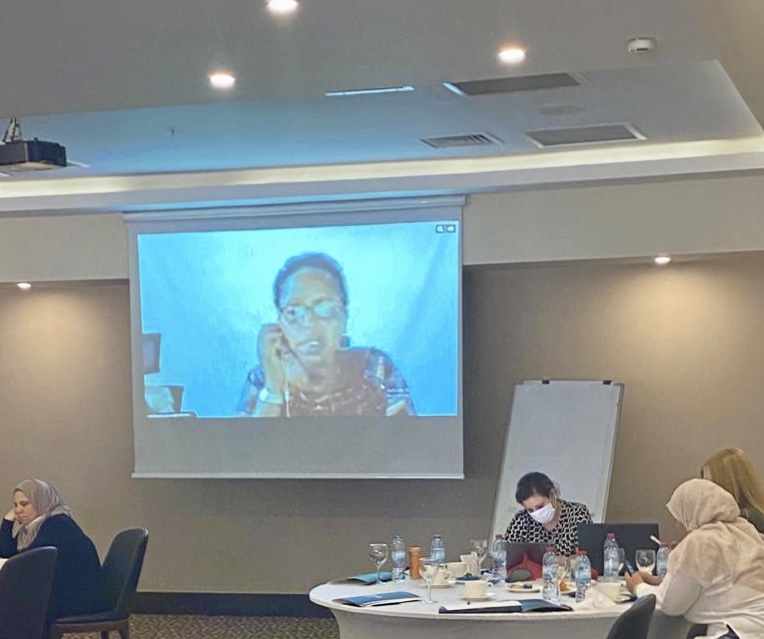 30 Syrian families from Turkey and North-West Syria participated in a series of closed sessions to discuss the way their life has changed since the disappearance of their loved ones and their hopes for the future. The families had the opportunity to hear from Rwandan organisation Avega Agahozo, founded in the aftermath of the 1994 genocide by widows and their dependents to overcome the poverty and trauma they faced. The cross-regional exchange with widows from Avega's 40-000 strong membership highlighted the importance of building a justice movement from the bottom up.
The platform was also an opportunity for families to deliver their messaging directly to some of the key actors working on enforced disappearances and detention in the Syria context. 18 representatives from international organisations and civil society joined the event remotely, with some of them addressing the families directly and fielding questions from the room.
Michelle Jarvis, Deputy Head of the International, Impartial and Independent Mechanism for Syria (IIIM), briefed the families on the importance of making full use of the mandate given to the mechanism to collect and preserve evidence and ensure that it is ready for use by prosecutorial authorities. Ms. Jarvis explained the IIIM's approach to documenting evidence relating to detention in Syria, and its commitment to sharing information that could help clarify the fate or whereabouts of the missing.
Sheerin Al Araj, Legal Advisor for the Office of the High Commissioner on Human Rights (OHCHR), informed the families about OHCHR's role in monitoring human rights violations in Syria and connecting families with relevant mechanisms. She also emphasised the victim-centred approach which OHCHR adopts throughout its work.
The event ended with families of the missing and detained refining their demands into the beginnings of an advocacy platform. All agreed on the importance, in the short-term, of using available mechanisms to register the names of their loved ones and create a record of enforced disappearances in Syria. LAW has already followed up with 21 families and will assist them in submitting a communication to the United Nations Working Group on Enforced and Involuntary Disappearances. The families also agreed that it was important to have similar spaces in the future to discuss their needs and to find strategies to target appropriate stakeholders.
Following the event, one of the women who had participated in the discussion approached Freedom Jasmine to ask for assistance in establishing their own survivors' group. LAW will provide ongoing support to the families from Gaziantep and Urfa as they take ownership of their search for truth, justice and accountability.
"I cannot tell you how important it is to continue to hear these stories to keep the issues present in people's minds." Michelle Jarvis, Deputy Head of the IIIM
"We thank everyone who was involved. You allowed us to say anything. You did not get angry – you encouraged us and gave us hope that someone is listening to us." Zariah (pseudonym)
"We are not the first population to be victims of such crimes. Other countries will not solve our problems. Organisations will not solve our problems for us. This is our problem, this is our cause." Asma (pseudonym)