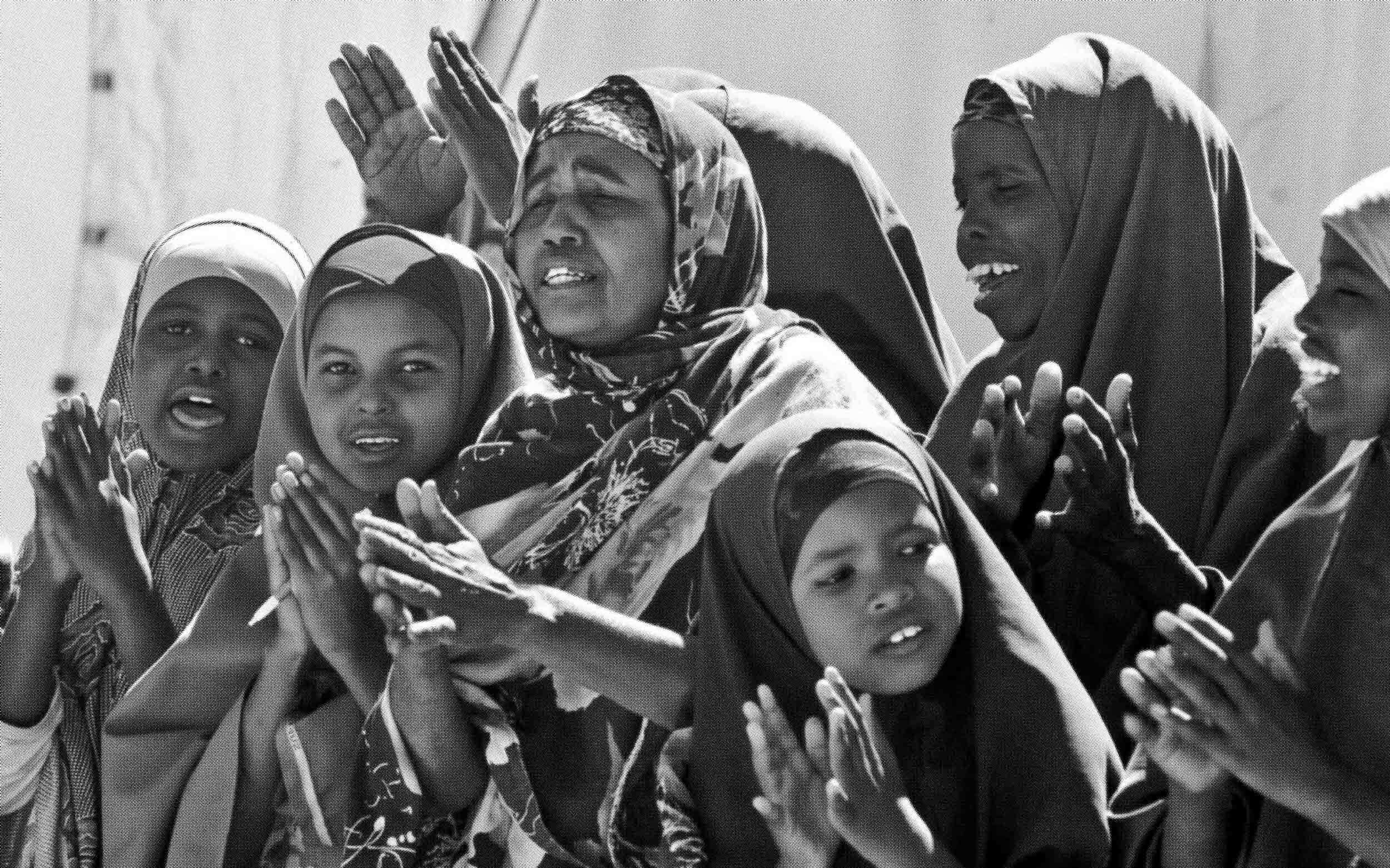 Background
Somalia has been in a state of conflict or post-conflict since the late 1980s, when the country's civil war began. An ongoing conflict exists in the southern parts of Somalia between government forces and the African Union Mission in Somalia (AMISOM) against the militant group Al Shabaab. The autonomous state of Somaliland in the north remains stable and the semi-autonomous state of Puntland below it enjoys relative security, though attacks by Al Shabaab are increasing. The current Federal Government of Somalia (FGS) was sworn in at Mogadishu International Airport in August 2012. Somalia's first presidential elections took place in February 2017.
In most regions of Somalia, conflict, insecurity, frequent droughts, and outbreaks of famine have left thousands of civilians dead, displaced, or extremely vulnerable. Human rights violations including sexual violence, forced evictions, and arbitrary arrests and detention, are often committed with impunity. Securing access to justice through the formal legal system remains a significant challenge. This is especially true for women and children, members of minority clans, and displaced populations.
Sexual and gender based violence in Somalia
Rape and other types of sexual and gender-based violence (SGBV) is prevalent in all regions of Somalia. Accountability is limited.
Between January and December 2015, organisations working with SGBV survivors in and around Mogadishu recorded 7439 cases of SGBV in Mogadishu alone. While the statistics for 2016 to date have not yet been released by the Working Group that collects them, they have disclosed that the number of the SGBV incidents increased by 16% from 2014 to 2015 and 88% from 2014 to 2016 during the first quarter of each year. The Attorney General has stated that 69 of these were prosecuted and 55 convictions in 2015, though this has not been independently verified.
In Puntland, 5,600 SGBV cases were reported to service providers between July 2013 and June 2014. There is publicly available information about only one conviction, occurring in September 2014.
The sexual assault referral centre in Hargeisa, Somaliland receives approximately one case per day. Convictions for such crimes have increased in recent years, however justice actors are limited by the current legal framework in terms of what they can prosecute and how.
It is unclear how many SGBV offences are being committed in Jubbaland due to the limited capacity of civil society and lack of access of the international community. According to the Minister of Gender, SGBV is common and offences are rarely convicted.
How is LAW addressing the problem?
Sexual Offences Bill:
Drafted the first Sexual Offences Bill in Somalia for the Ministry of Women and Human Rights Development in Mogadishu. Read more about LAW's work on the Bill here.
'360' Medico-Legal Approach:
The '360' justice project is focused on strengthening the entire cycle of legal responders to sexual violence, including medical practitioners providing initial care and response, the police officers the offence is reported to, Criminal Investigations Department staff, prosecutors, and the judiciary. Read more here.
Somali Legal Aid Network:
Launched the first Legal Aid Network to connect all legal aid providers from Puntland, Somaliland and South Central Somalia. Read more about the network here.
Legal Responsibility and Accountability for Sexual Violence by Security Forces:
Increasing legal responsibility and accountability of the Somali government, the African Union Mission in Somalia (AMISOM), the United Nations, and international donors for sexual violence committed by security forces. Read more here.
Female Genital Mutilation (FGM):
Drafted the FGM Bill, criminalising all types of FGM in collaboration with the Federal Government of Somalia. Read more about the Bill here.
Guide for Promotion and Protection of women:
A guide for women parliamentarians on how to best protect and promote women through the Somali constitution, legislation and policy.
Legal Advocacy:
Undertaking advocacy with communities in Somalia as well as with the international community on the need to increase accountability for gender-based violence: see for example our short documentary on the Sexual Offences Bill.
UN GBV Working Group:
LAW is the co-­lead for the pillar on Access to Justice/Rule of Law for the GBV working group. Read the Terms of Reference here.